Visit of the Bascarsija delegation to the Municipality of Stari Grad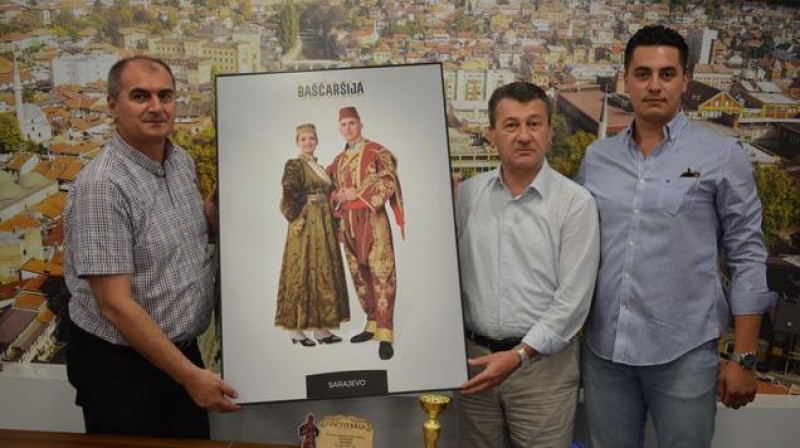 The leadership of the Cultural and Artistic Ensemble "Bascarsija" visited Municipality of Old Town, and they presented their work and recent achievements to Mayor Mr. Ibrahim Hadžibajrić.
President of CAA Bascarsija Emir Trnka presented the work of the Ensemble in the first half of this year and plans for the second half of 2019. Trnka also informed Mr. Hadzibajric about the excellent results achieved by the Bascarsija sections. The Children's Folklore Ensemble won a high third place at the International Children's Folklore Festival in Haskovo (Bulgaria) in May this year, competing with 30 children's ensembles from all over Europe. The Dunje, Women's Vocal Group won 1st place in the competition of vocal groups from BiH and surrounding countries.
In the coming period, the Ensemble expects the CIOFF International Festival of Folklore in Switzerland, as well as the performance of the ensemble in Montenegro, in the fraternal municipality of Ulcinj.
 On this occasion, a photo of the traditionalcostume from the Municipality Old Town, which is part of the exhibition "All Colors of Tradition", was presented to Mayor Hajibajric as a sign of gratitude for the great support.