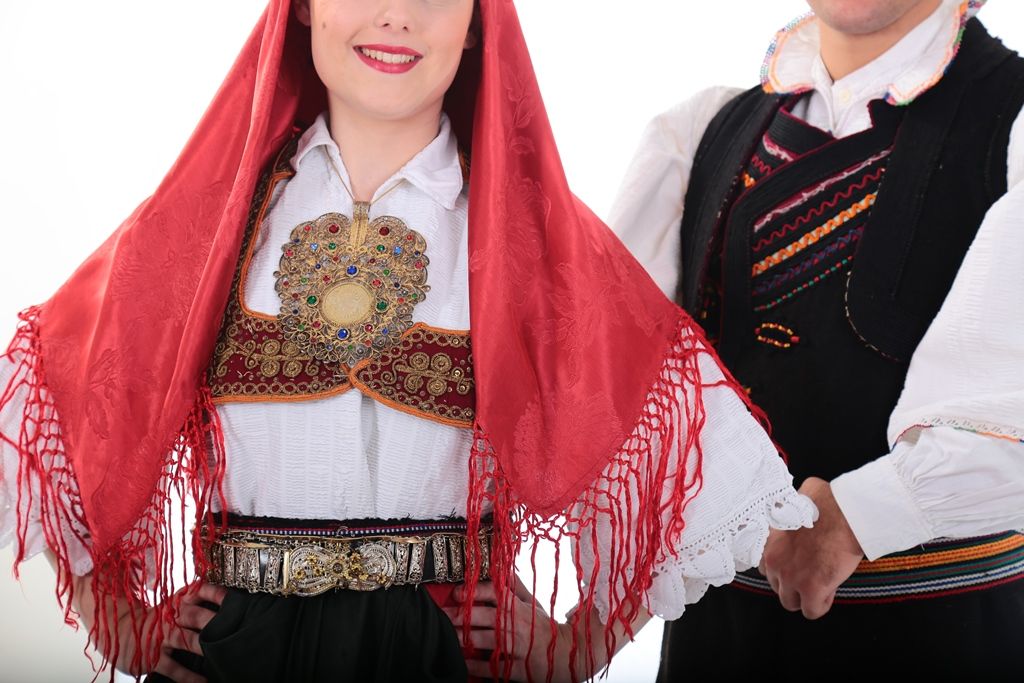 Department of Ethnology and Costume Design collects, preserves, exhibits and studies all segments of material, spiritual and social culture of the people of Bosnia and Herzegovina. It has a rich fundus of folk costumes, garments, stage requisites, traditional jewelery and other accesories that are stored and sorted in collections.

The department also makes replicas of original costumes, repairs of existing folk costumes and as well makes other stage requisites and garments. The collection of these materials began with the establishment of the Association in 1947 and represents one of the largest amateur collections and holdings in Bosnia and Herzegovina. Bascarsija owns a collection with more than 300 sets of folk costumes of exceptional value and beauty, with some of them older than 150 years.
Folk costumes are also costumes in which Bascarsija represents the richness, the colorfulness and the beauty of the people of Bosnia and Herzegovina.

The costume designers were: Sabiha (Alisa) Hadzimehanovic, Vesna Trifunovic, Emir Hadzialagic, Hariz Fehric, Mira Djordjevic, Djuro Borcic.

Costume designer and professional conductor: Azra Pondro