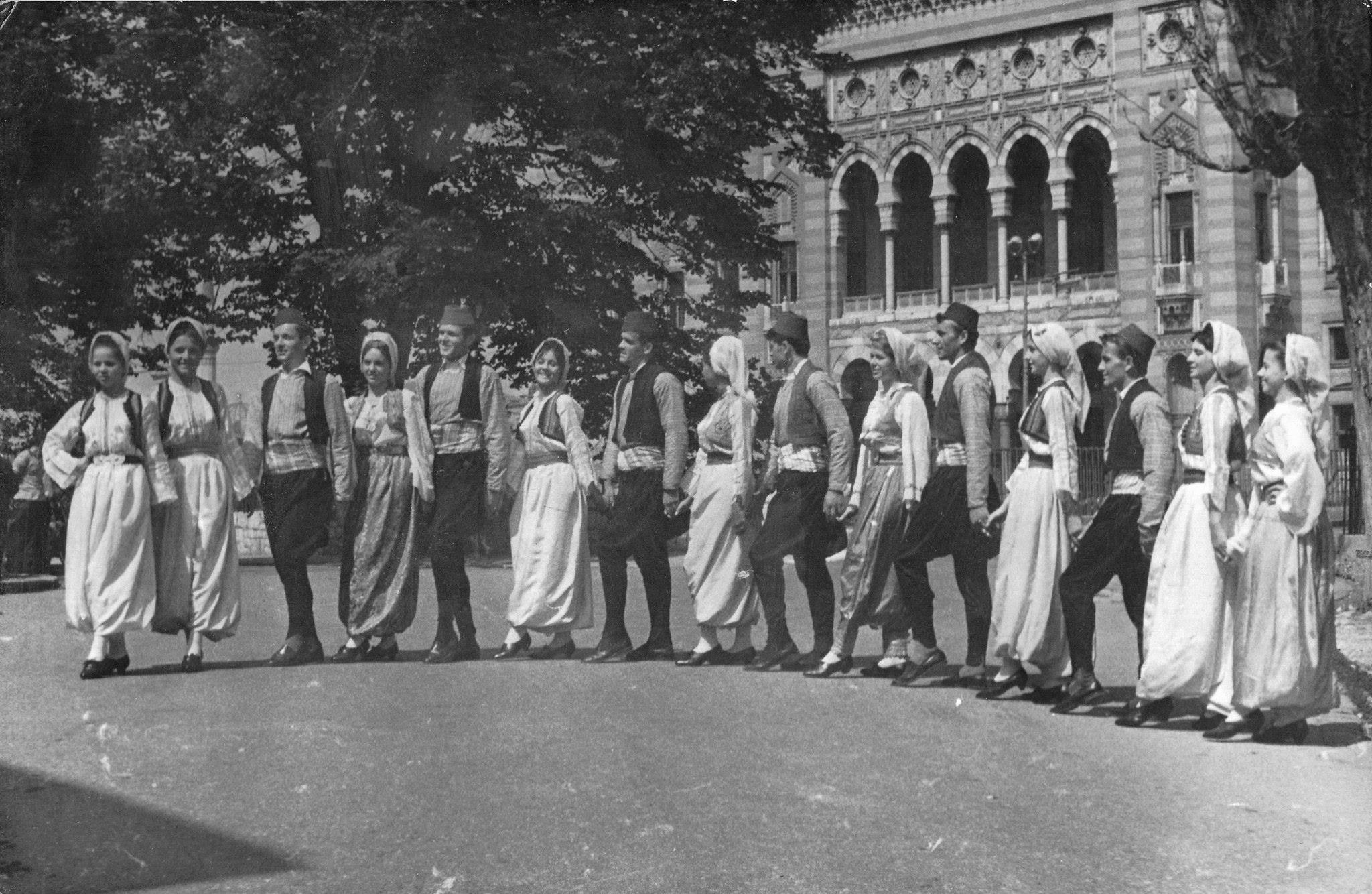 On the 18th of Januar 1947. the Sarajevo city committee of youth founded the central youth amateur culture and arts society "Miljenko Cvitkovic". The society got its name after the prominent antifascist, combatant and Sarajevo native Miljenko Cvitkovic.

In the early days of the society, the chorus, folklore, and literary sections functioned, and the quarters of the society were in "Sloga", afterwards in the "Gajret" building, and from 1964. onwards in Jelica 1.
The first ever public performances of these sections were in Breza, Vares, Semizovac, and Pale, but the first significant representative performance the chorus had was in Belgrade in 1948. Immediately after its establishment the society had gained massive momentum in both creativity and scale. About ten members of the folklore section were selected for the balet of the National theatre which was just getting formed at that time. A few members of the literary section were also chosen to be a part of the Drama department of the National theatre which was also in its infancy.

The gleaming days of the society had begun during the fifties and the society operated without any major collapses ever since which earns it a right to a permanent place among the best amateur collectives in Bosnia and Herzegovina. It is worth mentioning and remembering that the first ever jazz concert in Sarajevo was performed in 1954. by the "MC" jazz orchestra which operated alongside the culture and arts society "Miljenko Cvitkovic". During that concert a few tracks belonging to the genre of modern balet were performed which was an impressive feat for that period, and serves as evidence that our members were always a part of the avant-garde.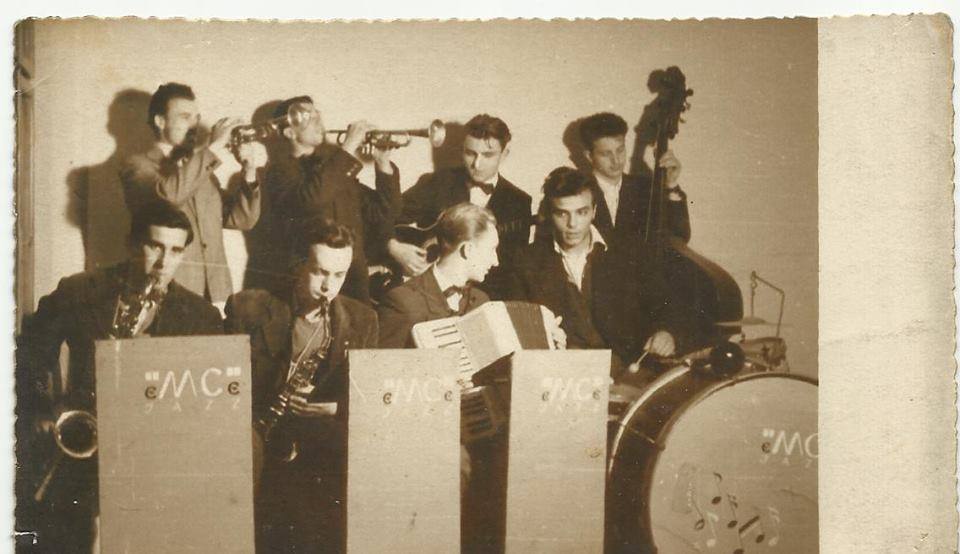 And where we were all led by our songs and dances you can see in our rooms. Hundreds of acknowledgments, thanksgiving, trophies, souvenirs, brochures, postcards, pictures. And what you can not see, you can feel the warmth of our second home in Jelica 1. You can feel the time, you can feel thousands of tears of joy, thousands of hugs, thousands of smiles and endless beautiful memories.
Our mission of presentation of folklore and cultural treasures abroad began in July 1958 with a visit to France, the cities of Nice, Kan and Monte Carlo. After appearing in the movie theater in Cannes, the newspaper said, "The people of Sarajevo are a festival in and of themselves", and the fact that at the festival  gave our first tour a special place.

Since then, the Society has performed at hundreds of international festivals throughout Europe and some parts of Asia and Africa. We have performed in major cities and capitals of almost all European countries. Some of these festivals were also of a competitive nature and we are proud of winning the trophies that decorate our showcases. We will mention some of them, "Gran Prix" - Geneva, "Golden Temple" in Agrigento - Sicily, "Golden Chestnut" in Susa, Italy, Golden Medal of Friendship, Dijon, France, and plaques for the first prizes at the Tripoli Festivals - Libya, Ankara - Turkey, Brest and Konfolan - France.
Other notable mentions among our tours include Annemasse, Bordeaux, Lyon, Marseille, Strasbourg, Genoa, Padua, Rome, San Marino, Venice, Verona, Munich, Düsseldorf, Stuttgart, Wupertal, Antalya, Bursa, Istanbul, lzmir, Corum, Liège, Bruxelles ...

The Society's great contribution was also reflected in the sphere of tourism affirmation of Sarajevo and the Old Town Municipality. From 1951 until the war, the Society performed concerts for foreign tourists and guests of Sarajevo each year in the summer months. It should also be noted that KUD Miljenko Cvitkovic with its members was an active participant and organizer of the opening ceremony of the XIV Winter Olympics held in 1984. in Sarajevo.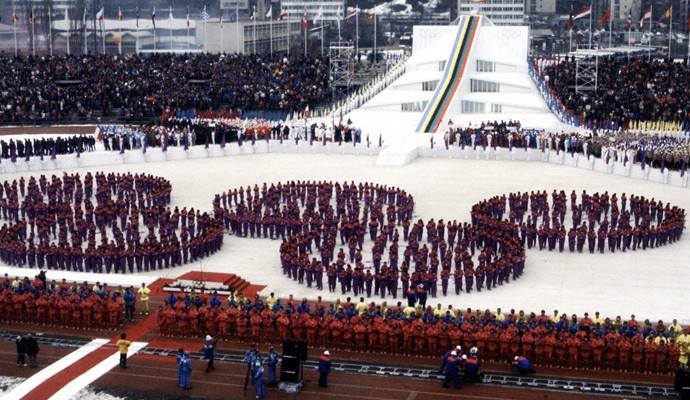 We must also recall the most difficult moments in the work of the Society regarding the period of aggression from 1992 to 1995. Not one day did the Society cease to work, and during the war, 49 programs were conducted for fellow citizens of Sarajevo and UNPROFOR members. We are the only Society that participated in all programs of the Sarajevo Winter during the war years and in a unique way, to the best of our ability, with songs, dances, and music, resisted the madness of war.
In these war years KUD Baščaršija continues the tradition of KUD "Miljenko Cvitković" since 1994.
As the only society in the Old Town Municipality in 1994, it takes the characteristic and recognizable name of BAŠČARŠIJA.

On this occasion, all the presidents should be mentioned through the long history of the Society. The first president was Dževad Dautović, then after him came Hamdija Pozderac, Sulejman Šiljak-Šiljo, lsmet-Cico Arslanagić, Zdravko Radanović, Vinko Babić, Milic Šimić, Vujadin Marjanovic, Salko Begić, lrfan Durmić, Emir lbrahimagić, Haris Deović and Emil Trnka.

In the pre-war period, when it comes to program repertoire, the least attention was given to cultivating our own Bosnian-Herzegovinian tradition, which was wrong. During this period, KUD "Miljenko Cvitković" performed over 20 choreographies from the territory of former Yugoslavia, of which only two from Bosnia and Herzegovina.

In the post-war period, the Society changed the concept of work so that choreographies from Bosnia and Herzegovina are now on the scene with a clearly defined long-term plan proposed by our honorary member of the Board of Directors of KUD Baščaršija, choreographer Miroslav Miro Šilić, which the Board of Directors of KUD Bascarsija adopted and implemented. So far, there are six choreographies from Bosnia and Herzegovina in the repertoire at the moment, and three new choreographies are being prepared by the most famous choreographers and experts from Bosnia and Herzegovina.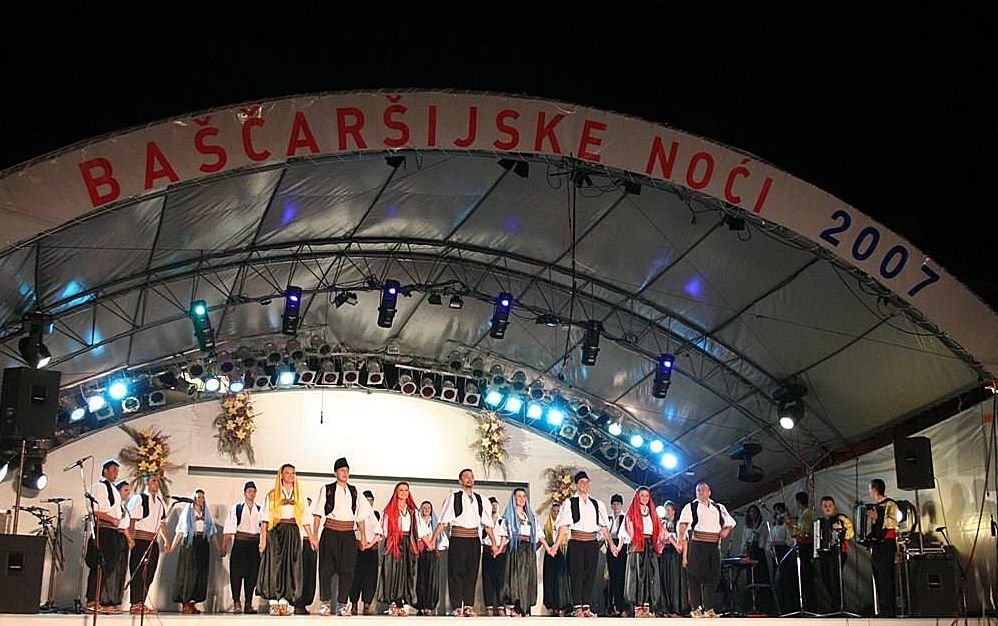 According to many experts, Bascarsija is among the most developed and best societies in Bosnia and Herzegovina and beyond. Its work reaches a high artistic value, so a great number of recognized professional artists emerge from our ranks. All of our sections are led by young and capable people, former active members of our Society educated at seminars and folklore schools, as well as experts from the Sarajevo Music Academy. The repertoire of the Society is composed of songs and dances of all the peoples of Bosnia and Herzegovina.
Sarajevo's own, and world-renowned artists and cultural workers who spent a part of their lives in KUD Miljenko Cvitković - Baščaršija:

Alajbegovic  lsmet-Serbo - Musical artist
Arnautović Resad - Professor and leader of Miljenko Cvitkovic choir
Arslanagić Sead-Sisalo - Theatre director
Basrak  Dragutin - Music educator
Dabovic Niksa - Musical artist
Dervishalidovic Dino-Dino Merlin - Musical artist  
Dubljevic Zora - Musical artist   
Dzinovic  Haris - Musical artist
Djedovic Milenko - Stage artist
Fetahagic Sead - Writer
Huseinbegovic Eldin – Musical artist
Jokanovic Vladimir - Stage artist
Jusic Lejla - Musical artist and professor
Kamhi  David - Musical artist and educator
Kolobaric Mladen - Professor
Kulenovic  Tvrtko - Writer
Matijevic Srđan - Musical artist
Milić Miso - Musical artist
Milosevic Velimir-Veljo - Writer  
Milosevic Djordje - Balet performer
Muftic Muris - Balet performer
Muntic Gertruda - Opera performer   
Pervan  Slavko - Balet performer
Petkovic Ratomir-Rato - Musical artist
Polovina Himzo - Musical artist
Sarajlic lzet-Kiko - Writer
Selimovic  Beba - Musical artist
Šabanovic Dzevad - Musical artist
Trhulj Sead - Writer
Zurovac Radmilo-Bato - Founder of the "Prijatelji" ensemble
All choreographies and stage settings were set up by eminent choreographers and experts such as: Jelena Dopuđa, Miroslav Miro Šilić, Dunja Rihtman Šotrić, Ph.D. Ivan Ivancan, Haki Shkreli, Ablah Avdovic, Vlado Mandicevski, Stojce Karanfilovski, Atanas Kolarovski, Vera Martincevic, Ekrem Cizmic, Izet Starcevic, Vinko Babic, Reuf Ibrahimagic.

A particularly significant aspect of the Societies work is the development of young people into well rounded, mature people, and it has occured over and over again across tens of thousands of young people from dozens of generations over the course of the Societies life. Life long relationships, friendship and marriages between members, their children and grandchildren who are now themselves members in the Society are an acknowledgement of the fact that it is a great privilege and honor to be a part of this succesful collective.