ALL COLORS OF TRADITION - The depot of CAA "Baščaršija", which is existing for more than seventy years, contains many original parts of folk costumes, sets of costumes, as well as jewelry. Also, stage costumes, created by relevant reconstruction of the original, not only from Bosnia and Herzegovina, but also from the region, play an important role in safeguarding and promoting our heritage. Therefore, this book is an archival treasure for future generations who will have a textual description of folk costumes, costumes and jewelry through a textual description.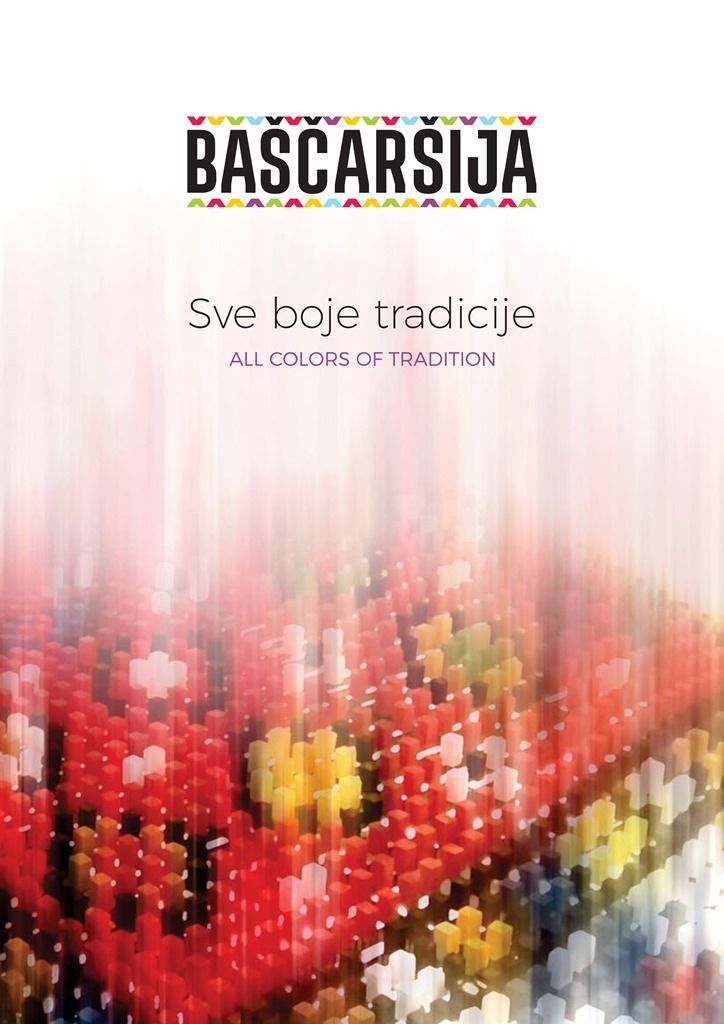 The CD "Pjesmo moja, mio razgovore" (My Song, my sweet talks) is the third audio release of the female singing group "Dunje" and the male singing group "Zora". The selected repertoire of the group is based on the songs of all three nationalities and minority groups from the whole territory of Bosnia and Herzegovina, which belong primarily to rural practices, older or newer forms of singing, as well as urban practices. Part of this rich vocal folk music tradition has also been transmitted on this CD. The selected songs, though taken out of context and recorded in the studio, are proof that the rich tradition of the people of Bosnia and Herzegovina will be preserved from oblivion and still are transmitted in their authentic form.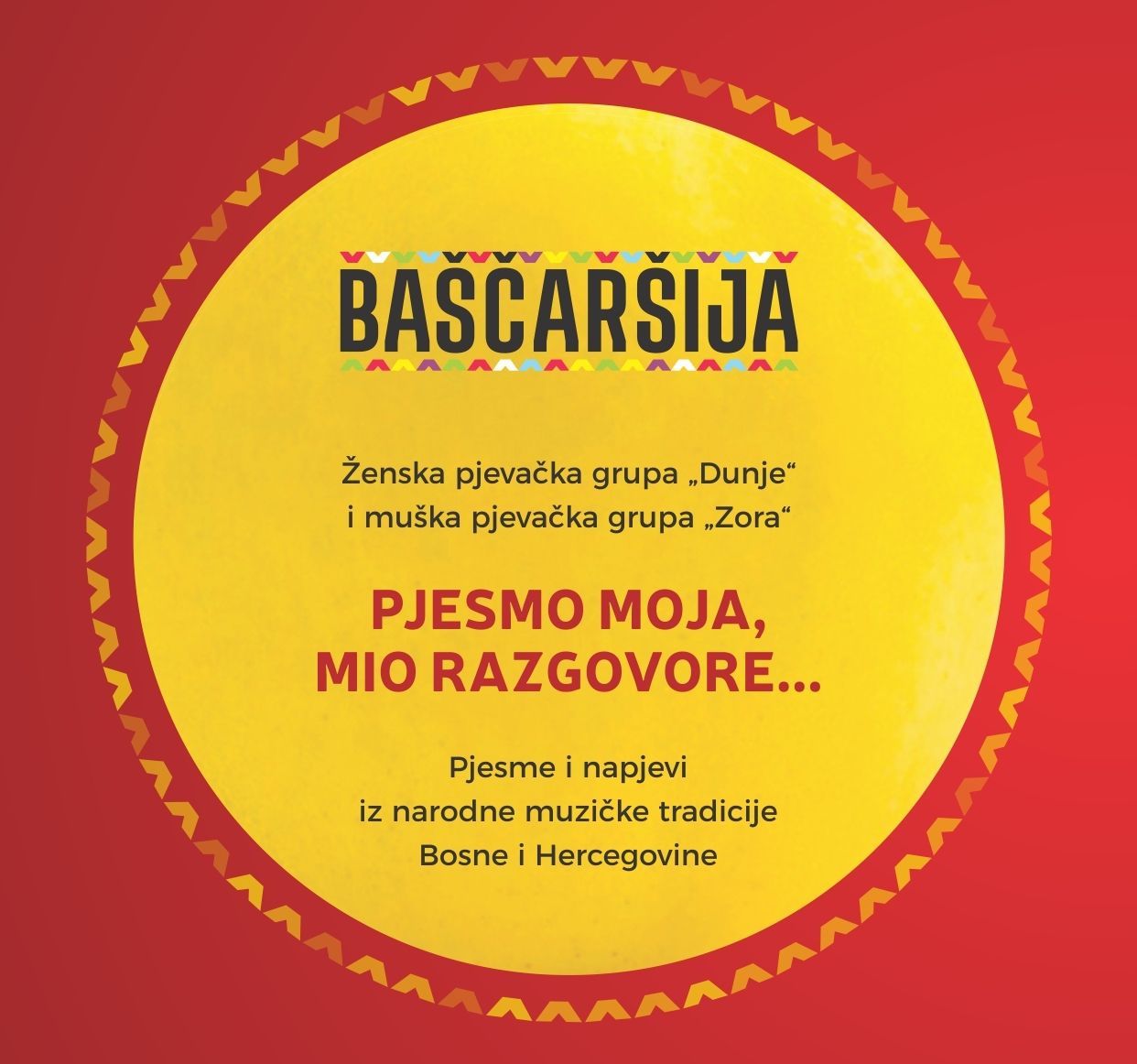 Female vocal group '' Dunje '' of CAA'' Baščaršija '' was founded in 2002 thanks to Mrs. Dunji Rihtman-Sotric. The group was named by her after her death. Members of the vocal group are former and current members of CAA Baščaršija or other, as well as lovers and worshipers of the vocal music tradition. '' Dunje '' have about 100 songs in their repertoire, mostly written and edited by Cvjetko Rihtman and Dunja Rihtman-Šotrić.